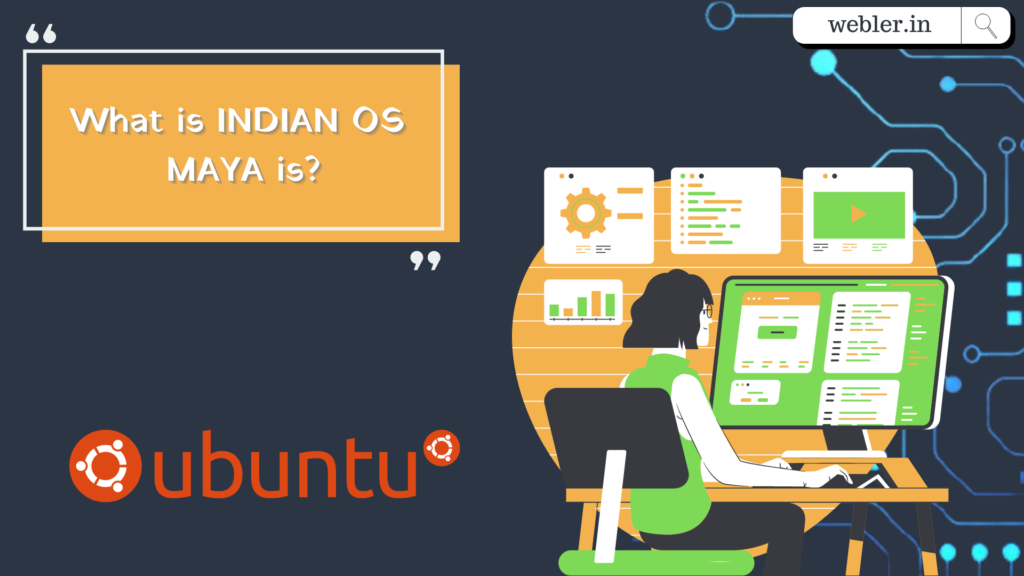 Recently, Indian Ministry of Defense has announced that they will replace the regular windows operating system with their own more secure Linux based operating system MAYA. This step will give an extra edge to Indian security as in last couple of years many external attacks has been noticed.
This OS will mainly be deployed to government computers specially that are connected with internet. It will look more similar to windows OS to keep it more flexible and easy to use to government officials.
Features of Maya OS
Maya OS is designed and developed on Ubuntu, a Linux based distribution.
June22 was the first time when Maya OS was announced officially.
Maya OS is being installed on all Ministry of Defense computers connected to the Internet in the South Block before August 15 i.e. Independence Day.
It has an special feature called Chakravyuh to protect sensitve data. Below you will get more about chakravyuh.

What is chakravyuh?

It also incorporates a functionality known as Chakravyuh, which serves as an endpoint anti-malware and antivirus software. This feature establishes a virtual layer between the user and the internet, effectively preventing hackers from gaining access to sensitive data. Our system has many port( like a gate or window in our home), that allows our computer to connect and communicate to the world. Hence it become vulnerable it self. Any one can hack your system by means of phishing and other methods. This chakravyuh will protect the device to such threats.
Where will it be installed?
Currently its in testing stage and expected to used by soon. Securities Agencies wants to install it all the computers in south block before Aug 15. The remaining computer system will be updated soon. Navy has already said YES to use it. Army and Air force in on wait.
Who are the creators of Maya OS?
The concept of Maya OS originated in 2021 following a series of cyberattacks on India's essential infrastructure and defence networks by foreign entities. In response, the Ministry of Defence chose to develop its own operating system that would offer enhanced security and dependability compared to Microsoft Windows.

What is Ubuntu?
Ubuntu is a popular and widely used Linux distribution, which is a type of open-source operating system. Ubuntu is developed and maintained by a company called Canonical Ltd. It is based on the Debian Linux distribution and is released on a regular schedule, typically every six months, with Long-Term Support (LTS) releases every two years. Linux is highly known for its security specially in background security. Its mainly used by Developers, cybersecurity experts, government and companies.
Why MAYA OS is important

It's important to recognize that the success of adopting Maya OS will depend on its actual implementation, performance, and the Ministry of Defence's ability to securely maintain and update the operating system over time. International standards and best practices offer a framework for evaluating such initiatives, but each context and situation may have unique considerations.
Overall, the Indian Ministry of Defence's decision to replace Windows with Maya OS can be good steps in many ways. Data is everything and privacy on this data is highly important. Hence this could be game changing policy for next generation.