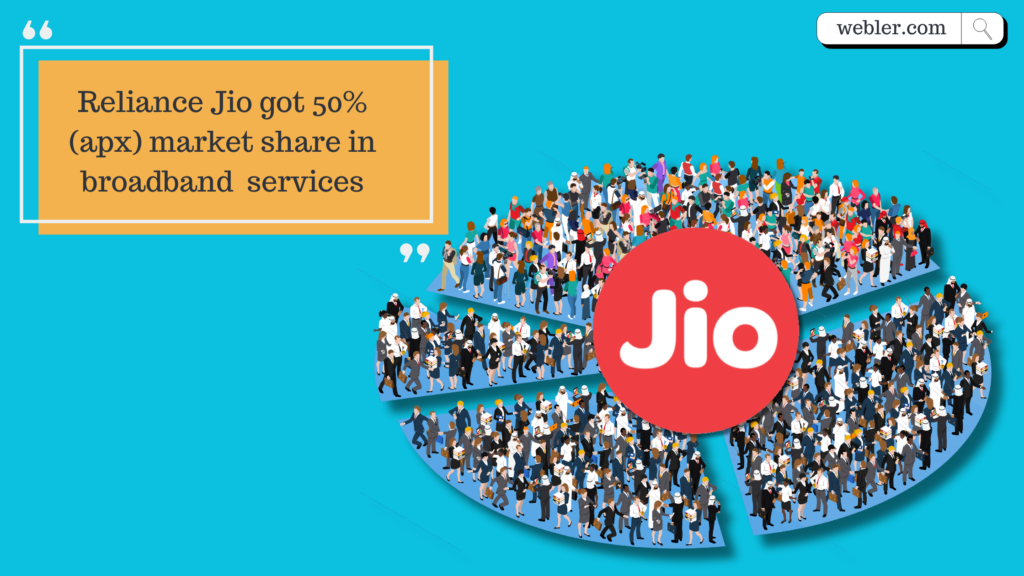 Reliance Jio has achieved a remarkable 50 percent market share in the overall broadband sector through its fiber to the home service. In its recent fiscal third quarter presentation, the company announced that JioFiber continues to outperform the industry in terms of net subscriber additions, confirming its position as the leader.

In Jan 2023-
"Very encouragingly, the quality of the subscribers is improving on a day by day basis, with much high mix of postpaid customers coming on board, in addition to the adoption of our set-top-box (STB)," Reliance Industries Limited president Kiran Thomas said during the presentation.
Jio used a partnered model in which telcom used regional cable operator and other partners to increase its market size in both tier 2 and tier 3 region. This is the same strategies used by its competitor Bharti Airtel that is India's second largest telecom service provider.
It been said that Jio set top box gets daily subscriber engagement of 6 hours on an average. Also Jio crossed 2x in data traffic on its home broadband business.
Since, Jio was launched by Reliance company back 2016, it never saw down. Every year JIO seeing straight upward in business and getting more and more share in market.